Hello! My name is Natalie Davidow. I am a licensed mental health counselor, passionate about the importance of mental health and helping others. I believe that it is essential to be proactive in caring for our mental health to maintain a healthy mind and body.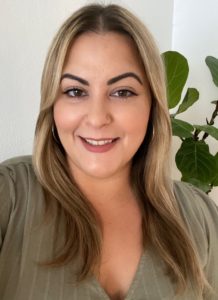 Most of my experience has been working with teens and young adults. I have helped individuals work through life transitions, anxiety, relationship conflict, behavioral and emotional issues. Most importantly, I strive to empower individuals to strengthen and develop the tools they need to achieve the goals they set. This is your journey, and I am here to help along the way by using evidence-based treatments that have proven effectiveness.
Seeking help is not an easy thing to do, and here you are taking the first step! My goal is to provide a compassionate, supportive, and judgment-free setting and where you can feel comfortable being your authentic self. I will always be my real and authentic self because that is the only I know how to be! I believe that the therapeutic relationship is a key part of the process. I enjoy getting to know my clients, being a part of this transformative time in their lives, and seeing them achieve their goals.
Credentials and Education
Licensed Mental Health Counselor with the State of Florida
M.S. in Clinical Mental Health Counseling from Nova Southeastern University (NSU).
B.A. in Psychology from Florida International University (FIU).
Clinical Mental Health Counseling graduate internship at Larkin Community Hospital in the Outpatient Behavioral Services PHP/IOP program in South Miami. I worked with adults with severe mental health issues, including depression, bipolar disorder, schizophrenia, and co-occurring substance misuse.
Clinical Mental Health Counseling graduate internship at Regis House working with adolescents and young adults.
A little bit more to know about me…
I am a Miami native, born and raised! Even after all of the time I have spent living here, I'm not too fond of the rain. I am a lover of all things that include water, sun, and sand. I am guilty of talking to my pets even though I know they will never talk back! Practicing self-care is essential to me so that I can continue to help others the best I can!